My name is John Michael Orimbo. Thanks to the Harmony Foundation of Canada I had the opportunity to attend the 2nd UN Environment Assembly (UNEA2) in Nairobi from May 19-27 2016, where I made some remarkable achievements advocating for children and youth with disabilities.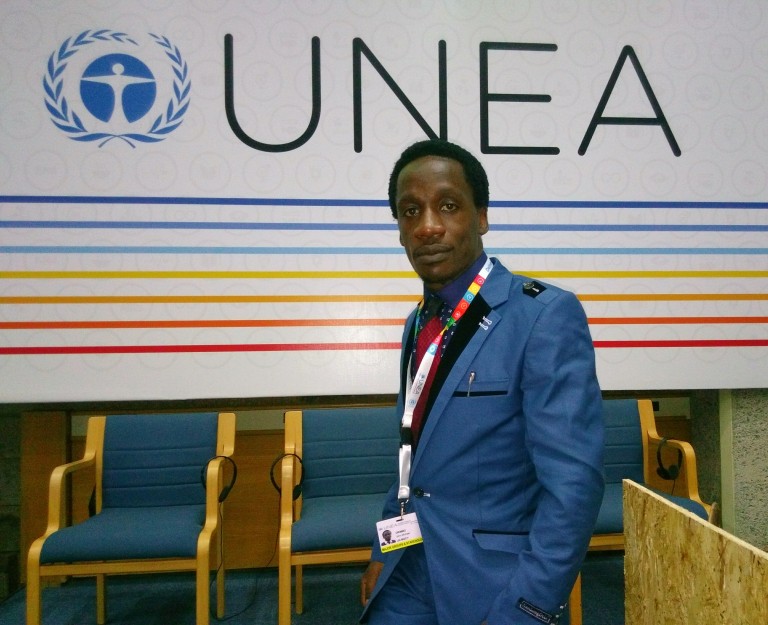 During UNEA2 I addressed my concerns with Representatives from Member-States, Major Groups and Stakeholders as well as other Partners. My interventions received strong endorsement. I successfully persuaded UNEP Executive Director, Achim Steiner, to remove barriers to inclusivity, accessibility and participation of persons with disabilities on the UNEP Campus in Nairobi. At the High-Level Forums the Major Groups and Stakeholders (MGS) adopted my interventions into their Final Statement.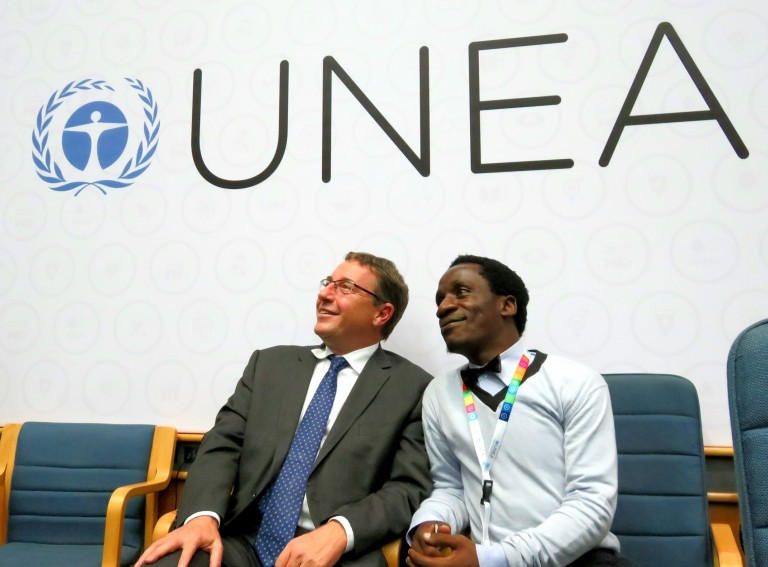 For too long, persons with disabilities have been excluded from such High-Level Forums on Sustainable Development; I am proud to have brought these concerns to the attention of participants at UNEA2. Currently, I am following-up with the UNEP Regional Office and others to ensure practical progress on inclusivity, accessibility and participation for persons with disabilities at UNEP and in its forums. Building a sustainable, inclusive world for all requires the full engagement of people of all abilities. UN's 2030 Agenda of Sustainable Development commits to "Leaving No One Behind."
I will be attending the High-Level Political Forum in New York on July 17th, 2016, as an Ambassador for Change. With humility and determination I will continue to make strong interventions to ensure that children and youth with disabilities enjoy full access and participation in the Global Sustainable Development Goals Initiatives.