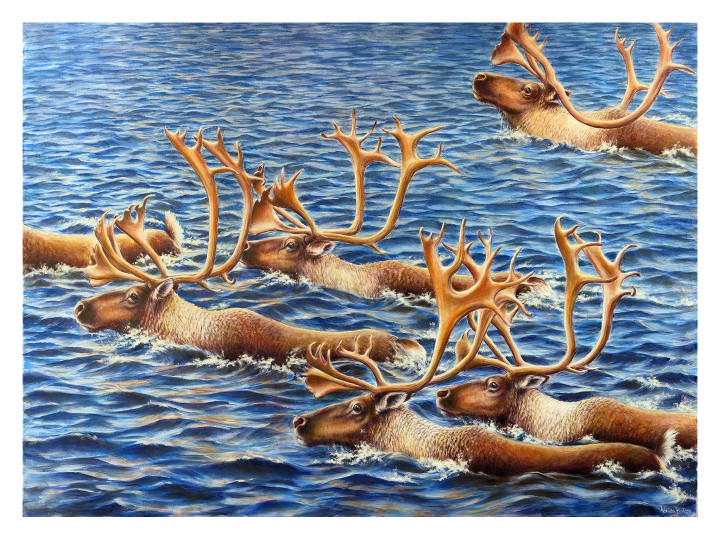 'Caribou Crossing' (oil & acrylic on canvas, 34" x 48") was commissioned from Adrian Baker by Harmony Foundation to highlight the critically endangered Deep Snow Mountain Caribou of British Columbia, Canada. With much of their habitat in the interior of BC destroyed by human activity, urgent action is needed to protect the remaining herds. Harmony Foundation is in discussion with BC, Canada and First Nations of the area to create The Great Caribou Rainforest Conservation Area.
Would you like to help? Signed limited-edition reproductions of 'Caribou Crossing' are now available for $300, plus shipping with all proceeds going towards protected habitat for the Deep Snow Mountain Caribou.
Harmony Foundation is also offering the original painting for sale at $4,000, plus shipping.
Contact Harmony for details harmony@islandnet.com
Adrian Baker's paintings have been featured in solo exhibitions and juried shows nationally and internationally. Her art can be found in public and private collections across Canada, the USA and abroad.